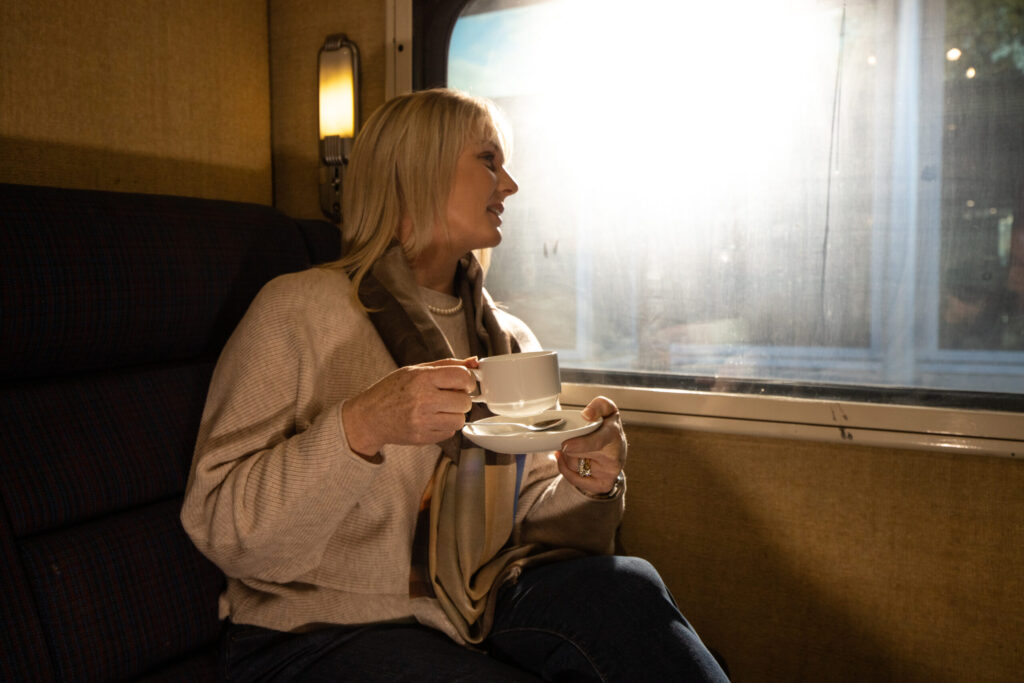 We have had a lot of positive feedback from guests about our roomette (solo) compartments. We love having solo guests on board and as such we don't have a single supplement – each berth on board the train costs the same amount. In 2023 the price of a Roomette compartment is $4,495 (some variations may apply).
Overview
Guests find our management of the bathrooms work extremely well, resolving any initial reservations about the shared bathrooms.
Our Guest Attendants manage the entire process for you, chatting with you at the start of the tour to determine when you are most likely to want a shower while on tour. Noting down the times you normally shower, the Guest Attendant can make sure the shower is free for you to use.
The Guest Attendant is always close by to ensure that the showers and bathrooms are cleaned and dried for each new guest.  
There are also three toilets in each Roomette Carriage, one in each bathroom (ensuite) and a stand-alone toilet at the other end of the carriage. With only 17 other guests, there is never too long to wait for a bathroom or toilet when you need one. 
We are also starting to see couples book our roomette cabins, as they alleviate the concern about climbing to the top bunk, and the bathrooms are much larger than the ensuites in the twinettes.
Of course, if you would like to have access to your own ensuite, you can always book a sole occupancy of a twinette compartment. In 2023, the price of a sole occupancy of a Twinette compartment is $6,795.