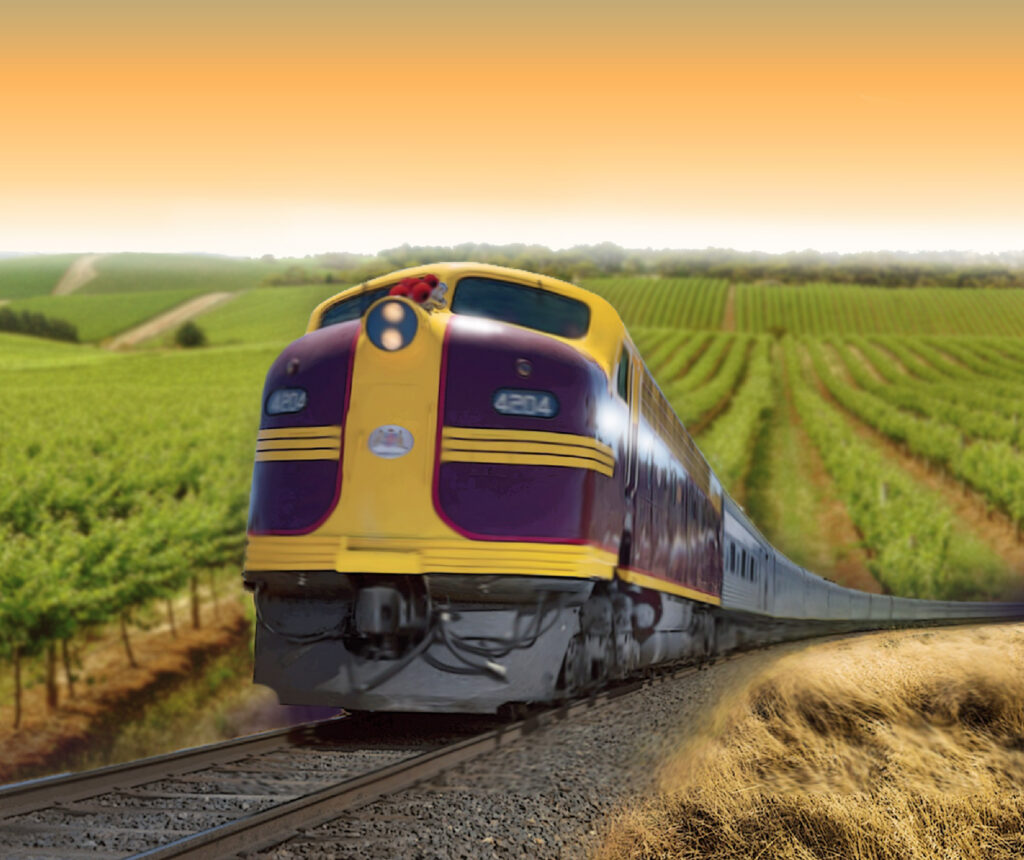 The second adventure that we designed is our Riverina Rail Tour heading south from Sydney into the heart of Australia's 'food bowl'. You'll receive a warm welcome from the communities of the Riverina, and learn a lot about the produce that they grow, some of their challenges and innovations. You will also travel on some rail lines which don't have scheduled passenger services, making this a real adventure.
Tour Dates
10-14 March 2024
7-11 April 2024
25-29 August 2024
22-26 September 2024
5 Days and 4 Nights
Commences: Central Station, Sydney
9:30am Sunday
Concludes: Central Station, Sydney
8:00pm Thursday
Pricing (GST inclusive)
Twinette ……………………………….. $4,495 per person*
Roomette (solo) …………………….. $4,495 per person*
Sole Occupancy of a Twinette…. $7,195 per person*
*Prices valid for departures prior to 30 June 2024
Riverina Rail Tour on a sleeping train - map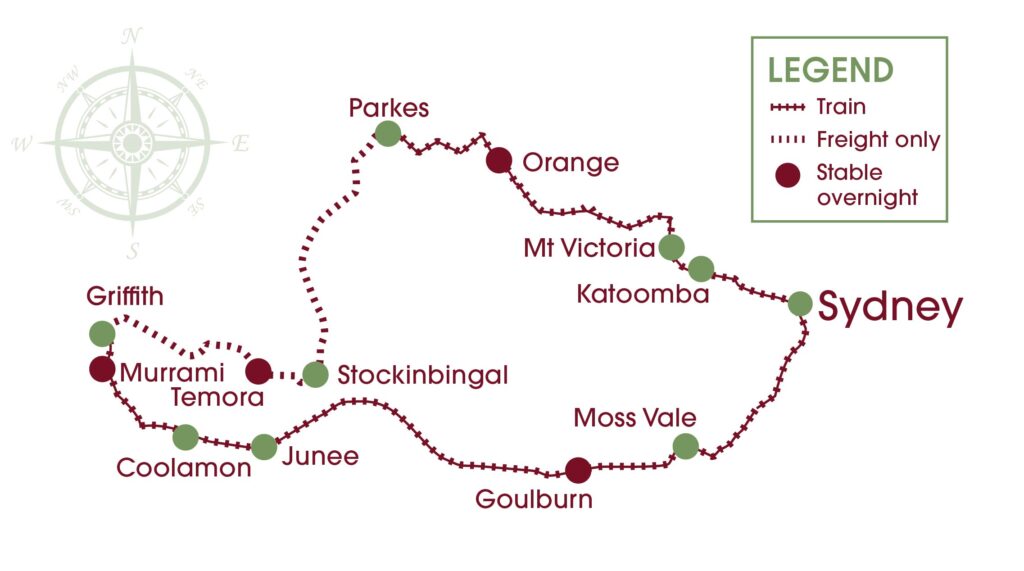 Highlights include:
Historic Goulburn
Coolamon Cheese Factory
Piccolo Farm
Emeri De Bortoli's Private Garden
Blue Mountains.